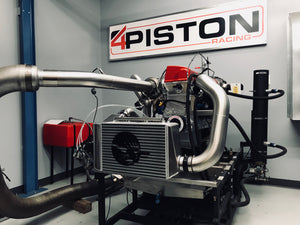 race engines
MERCH
Precision
break records
2022 Race Engine Builder of the Year
We are honored to have earned the Race Engine Builder of the Year award from Engine Builder Magazine.
4 Piston Racing provides premium race engines and race engine parts for a variety of racing series all over the world. A majority of our work is road racing and endurance based, but we push ourselves to the limit in sprint, drag racing, and dirt oval racing as well. We are on the cutting edge of cylinder head and engine development for modern 4 valve engines. Our facilities are some of the best in the industry, anywhere in the world. We use the latest machining techniques and the most modern and sophisticated equipment from our CNC operations to our multiple dyno facilities. We eat, sleep, and breathe racing engines, and when others are idle, rest assured we are working to make our customers faster and our product the most durable.
There is no rest for the wicked.